Brookfield Guardianship Lawyers
Trusted Counsel for Guardianship Arrangements in Wisconsin
Our compassionate guardianship lawyers at Krause Estate Planning & Elder Law Center have extensive experience representing clients in some of life's most critical issues. For over two decades, our firm has offered sound counsel to families in Brookfield and beyond. We understand how stressful and financially burdensome guardianship disputes can be, which is why our seasoned estate planning attorneys are here to guide your steps wisely from start to finish.
Guardianship and estate planning can be difficult to navigate alone. Turn to a trusted Brookfield lawyer for calling (608) 344-5491 to request a consultation.
What Is Guardianship?
In Wisconsin, guardianship is a legal arrangement where a court appoints a guardian to make decisions for an individual who is unable to do so themselves due to age, illness, or disability. Generally, guardianship applies to situations involving elderly individuals incapable of making such decisions or minors under the age of 18 who cannot legally decide these matters on their own.
The primary purpose of guardianship is to protect and care for individuals who are unable to make decisions regarding their personal well-being, finances, or healthcare. Establishing guardianship allows individuals to secure necessary support and guidance while protecting their best interests. Although guardianship can entail many legal complexities for families, our skilled guardianship attorneys have the in-depth knowledge needed to guide you and your loved ones with care and integrity.
Who Needs a Guardian?
Guardianship is typically considered for individuals who cannot make decisions independently due to factors such as age, illness, or disability, such as:
Minors: Parents or legal guardians may need to consider guardianship for their minor children if they become incapacitated or cannot care for them.
Adults with Disabilities: Families with loved ones who have developmental disabilities, cognitive impairments, mental illnesses, or physical limitations may consider guardianship to ensure their well-being and protect their interests.
Elderly Individuals: Guardianship may be necessary for elderly individuals facing cognitive decline, dementia, Alzheimer's disease, or other conditions that impede their decision-making capacity.
Who Can Become a Guardian?
In Wisconsin, a guardian is an individual or an entity appointed by the court to make decisions on behalf of an incapacitated person. Common types of guardians appointed in such arrangements include:
Family Members: Family members, such as parents, siblings, adult children, or other close relatives, are often considered potential guardians.
Close Friends: In cases where there are no family members available or suitable, close friends who have a significant relationship with the individual may be considered for guardianship.
Professional Guardians: In some instances, the court may appoint a professional guardian, who is a person or an agency specifically trained and licensed to act as a guardian for incapacitated individuals.
Keep in mind that the court is legally obligated to consider the best interests of the individual when appointing guardians. Consequently, various factors can be taken into account when considering such decisions, such as the potential guardian's ability to provide proper care, stability, and decision-making skills.
Types of Guardianship in Brookfield
In Wisconsin, there are two primary types of guardianship arrangements, including:
Guardianship of the Person: This form of guardianship grants the appointed guardian the authority to make decisions related to the individual's personal care, such as medical treatment, living arrangements, and education.
Guardianship of the Estate: This type of guardianship empowers the appointed guardian to handle the individual's financial affairs, including managing assets, paying bills, and making monetary decisions.
Establishing Guardianship in Wisconsin
Achieving your guardianship goals in Wisconsin involves several important steps. It's imperative to consult with a trusted guardianship attorney who can assess the unique circumstances of your case and determine an effective strategy to achieve your goals.
With help from a qualified lawyer, Brookfield families can generally take the following steps to establish guardianship in Wisconsin:
Petition for Guardianship: The first step is to file a petition with the appropriate county court, outlining the reasons why guardianship is necessary and providing supporting documentation.
Evaluation and Investigation: The court may appoint an evaluator or investigator to assess the individual's need for guardianship. This includes reviewing medical records, conducting interviews, and considering input from family members and professionals involved in the individual's care.
Appointment of Guardian: Once the court determines that guardianship is warranted, it will appoint a guardian. The court considers factors such as the individual's best interests, the guardian's qualifications, and any preferences expressed by the individual, if possible.
Guardian's Oath and Responsibilities: The appointed guardian must take an oath to fulfill their duties diligently. They are responsible for making decisions in the best interests of the individual, managing their affairs appropriately, and reporting to the court as required.
Monitoring and Review: The court oversees the guardianship arrangement to ensure the individual's well-being and the guardian's compliance with their responsibilities. Regular reports may be required to provide updates on the individual's status and the guardian's actions.
Key Differences Between Guardianship & Power of Attorney
Guardianship is sometimes confused with Power of Attorney (POA), which is a legal document in which an individual ("principal") designates another person ("agent") to make decisions and take actions on their behalf. A POA is typically used when the principal anticipates a need for assistance or representation in specific matters, such as financial transactions, healthcare decisions, or other legal affairs.
While guardianship and POA can appear to be similar, it's crucial to understand the key differences between the two. Some primary differentiating factors include:
Court Involvement: Guardianship requires a court proceeding and a judge's approval, while a power of attorney can be established without court involvement.
Extent of Authority: Guardianship typically grants broader authority over personal care, healthcare, and financial matters, while a power of attorney can be tailored to grant specific powers.
Appointment Process: When establishing guardianship, the court appoints the guardian, whereas in a power of attorney, the principal selects their agent.
Termination: Guardianship continues until the court determines it is no longer necessary, while a power of attorney can be revoked by the principal at any time.
Ongoing Court Oversight: Guardianship involves ongoing court oversight, with regular reports required from the guardian to ensure the individual's well-being. Power of attorney does not require court monitoring, although the agent may need to provide periodic updates to the principal.
Before rushing into important legal matters like guardianship or POA, it's imperative to consult with a qualified estate planning attorney who can provide sound counsel and prioritize your unique goals throughout the legal process.
Compassionate Advocacy for Brookfield Families
Our experienced team at Krause Estate Planning & Elder Law Center has served Brookfield families for over 20 years. Our skilled advocates have a wealth of knowledge to examine each family's unique circumstances and help clients develop robust, well-developed estate plans tailored to their specific needs, ensuring their loved ones and their legacy are protected for years to come.
Don't forgo qualified representation when planning for an uncertain future. Call (608) 344-5491 to learn how our guardianship attorneys can help equip you and your loved ones for success in Brookfield.
When it comes to protecting your loved ones and hard-earned assets, turn to an estate planning firm you can trust. Contact us online to request a consultation.
He offered practical advice and alternatives to the questions that we had.

Tim & Pamela

I will be recommending them to anyone who wants the peace of mind that their parents assets will not be wasted.

JC

We will definitely recommend him and his team to others!

Ail
Daniel J. Krause

Krause Estate Planning & Elder Law Center was founded by Dan Krause, a former Army JAG Attorney (Major, Retired). We take great pride in our stellar reputation for steadfast service and loyalty to our clients through both the good times and the challenges of aging and disability.

With over 20 years of estate planning experience, our founder, Dan Krause has helped thousands of clients feel better about their future by setting them up with comprehensive and effective estate plans. Dan is also a Board Certified Estate Planning Law Specialist*, one of only eight such specialists in Wisconsin.

*The Estate Law Specialist Board, Inc.

Read Full Bio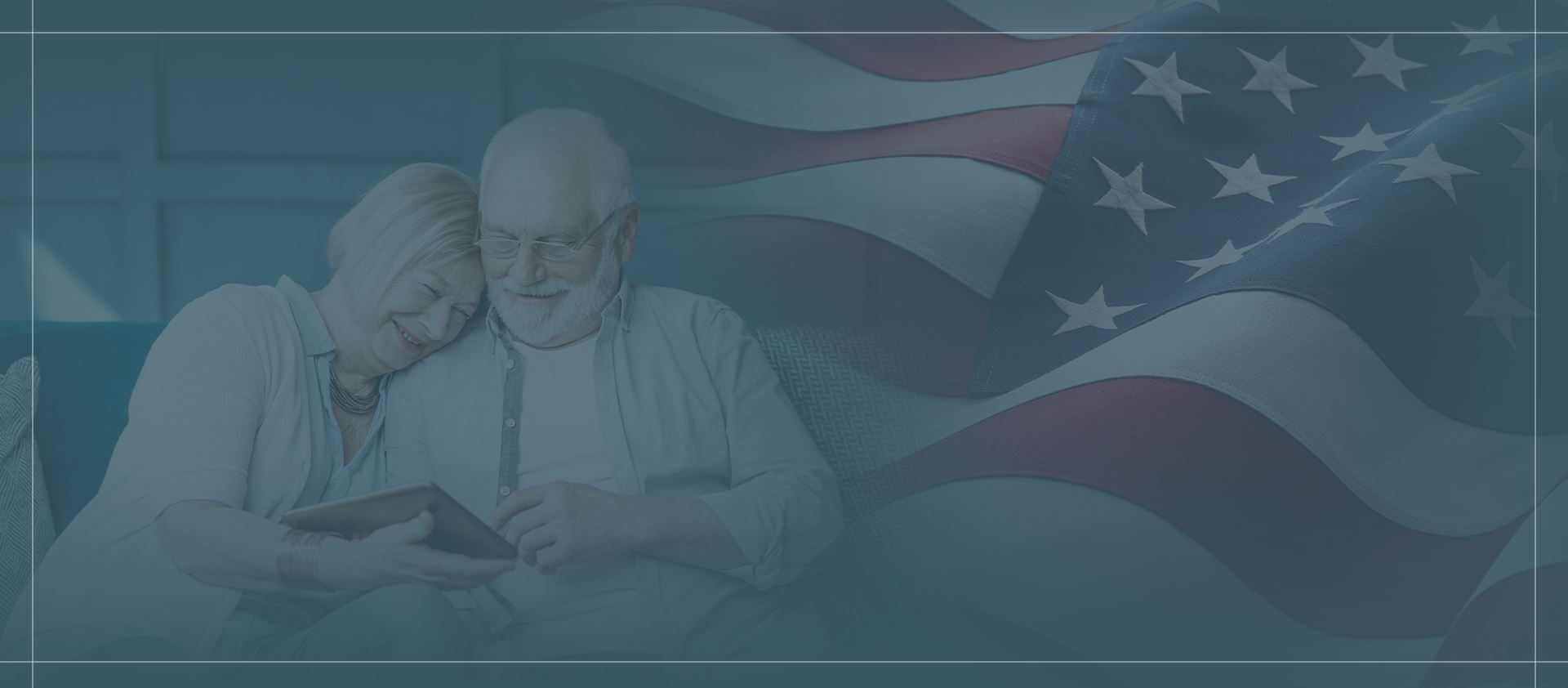 Our Values What Our Work Means
Free Consultations Available
Contact Our Offices
Whether you have questions or you're ready to get started, our legal team is ready to help. Complete our form below or call us at (608) 344-5491.